Authorized Dealers
To ensure you are purchasing a genuine JBL product, and not a counterfeit, buy direct from one of our websites. Learn more about how to identify a counterfeit JBL product.
Shop JBL.com
or
Shop Harmanaudio.com
Or shop with confidence at any of our JBL authorized online dealers listed below.
Note about Amazon.com:
Not all sellers on Amazon.com are authorized, including Amazon.com direct. Please find the only authorized sellers on Amazon.com listed here. To verify that you are buying from an authorized seller on Amazon.com, please lookout for the following language on the product page: "Sold by (seller name) and Fulfilled by Amazon" OR "Ships from and sold by (seller name)".

Abc Warehouse

Abt

Acoustic Sound Design

Audio Advisor

Car Toys

Crutchfield

Electronic Express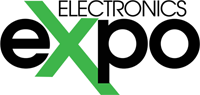 Electronics Expo

Hawthorne Appliance

High Def Lifestyle

Huppin's

Iq Home Entertainment

Kraft Street Audio

Listenup

Onecall

Sonic Electronix

Sound Distributors

Worldwide Stereo
Shop with confidence at the following online retailers' respective websites.
Shop with confidence at the following local retailers near you.
A Snail's Pace Running Shop
Acoustic Sound Design, Inc
Advanced Car Creations, Inc.
Aviation Innovative Marketing
B&h Photo & Electronics Corp.
Bavarian Auto Service Inc.
Blue Hawk Audio Video Inc
Bluwave Electronics, Inc.
Brazil Center Electronics LLC
Bryn Mawr Running Company
Burlington Audio Tapes, Inc.
Car Audio & Wheels Distributors Inc
Century 21 Department Stores
Charlotte Running Co - East
Creative Sales & Marketing
Cyclery & Fitness Center, The
Datavision Computer Video, Inc.
Electronics Authority LLC
Fairhaven Runners And Walkers
Feature Presentation Audio
Fleet Feet Marathon Sports
Fleet Feet Sports - Roanoke
Grand Bluff Running Company Ll
Healdsburg Running Company
High Tech Auto Sound, Inc.
Interbond Corp Of America
Ken's Stereo Video Junction, Inc.
Kimball's Mobile Electronics
Kramers Auto Body & Car Stereo
L.A. Music Services, Inc.
LTF Club Operations Co., Inc.
Mega Daniel's Home Center
Naperville Running Company
P.C. Richard & Son L.I. Corp
Pacific Gateway Concessions
Paragon Sporting Goods Co., Ll
Perfumeland Of Orlando, Inc.
Poptronics Distributors Inc
R.C. Willey Home Furnishings
Record Mart Money Mgmt, LLC
Roberts Auto Stereo, Inc.
Royal Caribbean Cruise Lines
Runner's Depot Of Vero Beach
Runner's Roost - Lakewood
Running Co Of Haddonfield
Salt Lake Running Company
Sound Connection Distributors
Sound Station & Security, Inc.
Sounds Incredible Mobile LLC
Southend Athletic Company
Tech Data Product MGMT, Inc.
Tri State Running Company
Xtreme Sales And Marketing